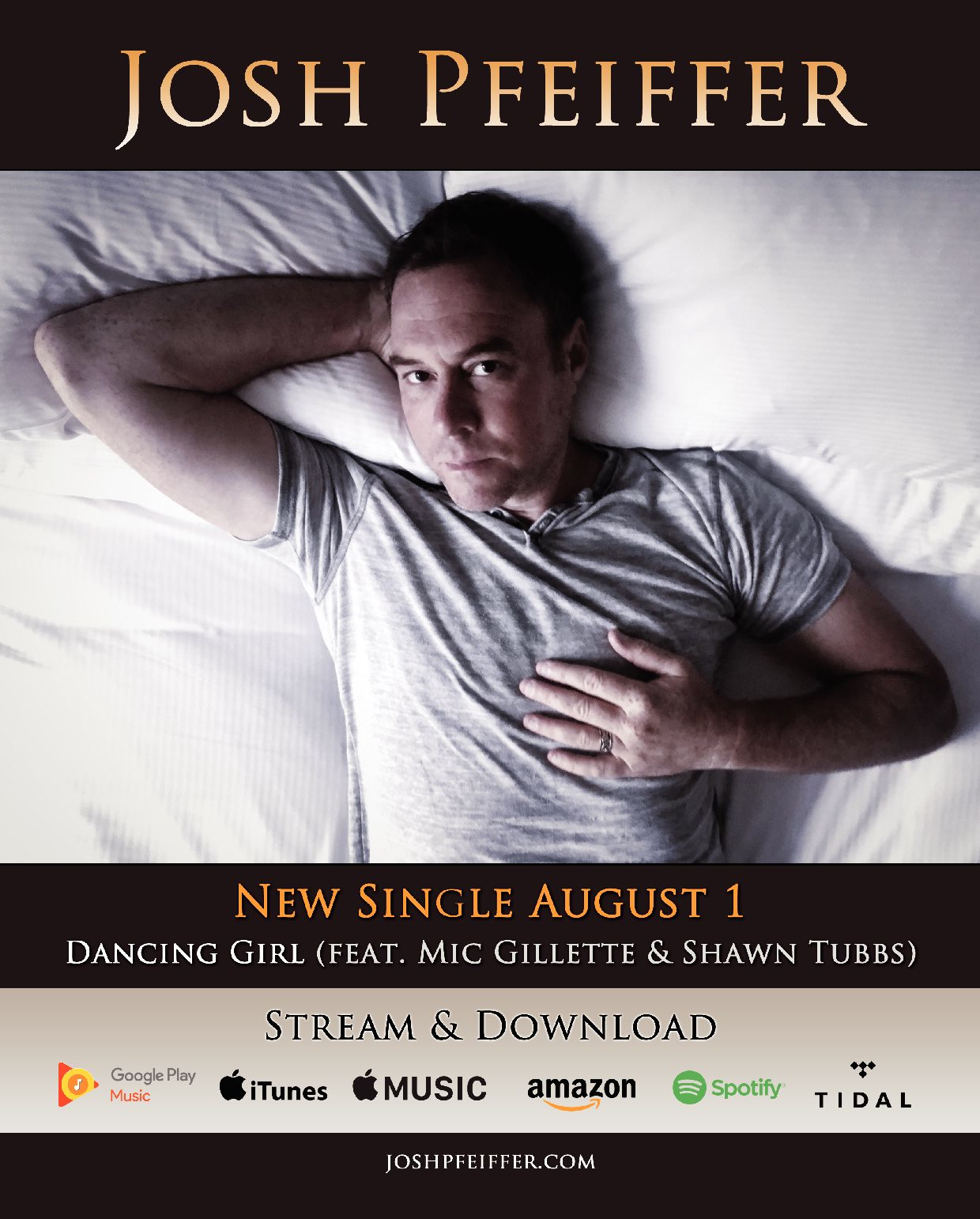 About eight years ago we began working on a new song I had just written titled 'Dancing Girl'. My co producer and music partner David Schram and I sketched out the basic structure of the song with Schram recording all of the bass and guitar parts and then we started working with the rest of our creative team. I had my good friend and legendary trumpet player Mic Gillette arrange and record the majority of the horn parts. Kevin Jachetta began working on keys, David Hawkes on percussion, and Gordon Giedt on Saxophone.
Then we put the song on the back burner where it remained until last year.
I finally decided it was time to produce and release a finished version of the song. A lot has changed though since we first began working on the song, including the passing of Mic Gillette in 2016, my parents in 2013, and the world in general feels like a much different place.
Working with Adam Munoz at Fantasy Studios in Berkeley, California, we started going over all of the original tracks. We ended up finding horn parts that we didn't even remember we had recorded. It brought me to tears hearing those parts Mic had worked hard to create and as his daughter Megan Gillette said recently, "it felt like hearing him talk again."
We brought most of the horns into the mix and re recorded most of the other instruments. Then we enlisted the talented Shawn Tubbs to record the lead guitar parts and the song really began to come together. Adam worked his magic with the mix and Ken Lee mastered the song.
It was an inspiring and sentimental project to work on and one that we really hope Mic would be proud of. I asked Megan and Julia Gillette for any comments or thoughts and they gave me this quote of his "It's called playing music, not working music. Relax and have fun!" So that is what we are doing, having fun playing music and having fun living life! We hope all of you have fun listening to the new single 'Dancing Girl' (feat. Mic Gillette, Shawn Tubbs) on August 1, 2019!